The Best and Safest Tips to Remember When Shipping Fragile Items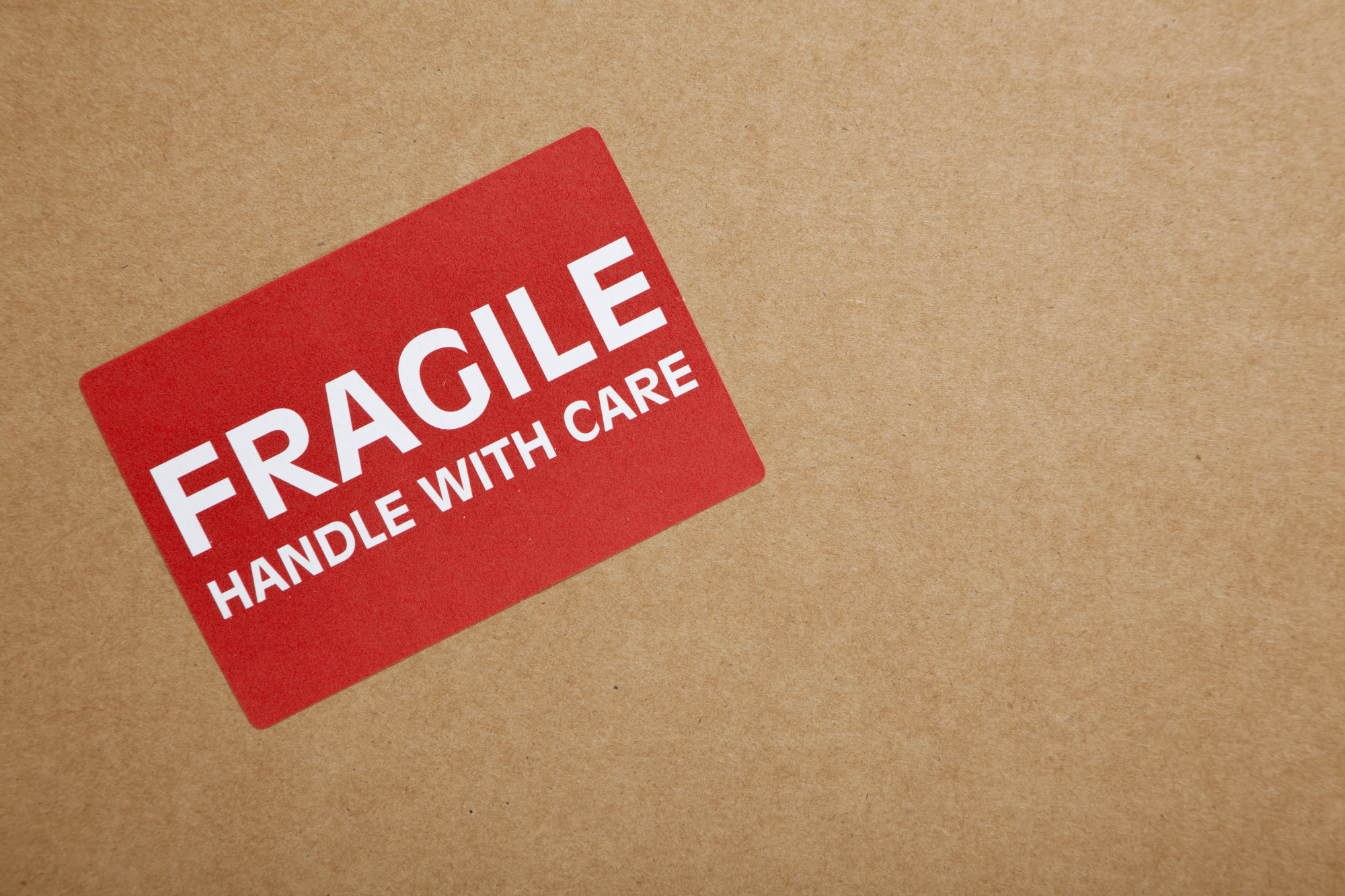 USPS alone handles an average of 1.34 million packages every day. If you're one of the many Americans getting ready to send out a parcel, there are a few things to keep in mind for safe delivery.
When shipping fragile items, it's especially important to take extra precautions. Read on for our guide on the best and safest tips to remember when shipping fragile items.
Select the Right Package
When you're shipping fragile items, it's important to choose the right size package to start with. This will allow you to securely pack everything away, ensuring the best possible outcome for delivery.
First off, you want to be sure you're selecting the right size package. If you pick something too large, your items are likely to shift around during shipment, causing possible breakage. On the other hand, if the box is too small, you won't be able to fit the proper amount of padding, which can also lead to breakage.
To find the right size package, look for a box that isn't excessively large, but allows a buffer of at least a few inches on every side of the items. That way, you'll be able to pad the items properly while giving them a snug and secure fit.
Another thing to consider when selecting the right package is the overall weight of your items. If you're shipping fragile items that are heavy, choose a heavy-duty box with a double-corrugated construction. This will help make sure your heavy items make it to their destination safely.
Use Lots of Padding When Shipping Fragile Items
One of the most important things to remember when shipping fragile items is to use plenty of padding. You want to prevent the items not only from knocking together but being impacted if the box is turned, dropped, or flipped.
When selecting padding materials, bubble wrap is your best bet. You may also want to consider newspaper, but you'll need to use a good amount of it.
Wrap your items snugly and securely, without making it too tight. You want a good few inches of cushion around all sides of the items, with enough extra padding to ensure they don't shift around in the package. It's also a good idea to secure your wrapping with tape wherever you can.
Weather-Proof Your Parcel
If you're shipping fragile items, you also want to consider ways to make your parcel weather-proof. Use high-quality cardboard that won't lose its structural integrity if it gets wet, hot, or snowed on.
In addition to this, you should ensure that you are properly protecting temperature-sensitive items, such as candles, food, and even some plastics. If necessary, purchase thermal containers or dry ice packs to ensure your items won't perish in the elements.
Securely Seal Your Box
One thing that can quickly derail your efforts when shipping fragile items is your box breaking open during shipment. This could lead to your contents spilling out, likely breaking or losing pieces in the process.
In order to protect your shipment from a disastrous occurrence like this, a good thing to remember is that there's no such thing as "too much tape" in this situation. Don't be afraid to add two or more layers of tape to be sure your box won't pop open during the shipping process.
Be sure to take up all seams of the box, including the front, bottom, and sides. Place your tape in a criss-cross pattern in order to keep all sides together securely.
Add More Cushioning for Long-Distance Shipments
Long-distance shipments involve more handling of your parcel, as well as more transits where it could be knocked or shifted. That's why it's extra important to add plenty of cushioning to your items to be sure they can make it through all the shipping processes.
Choose a larger box than you normally would when shipping fragile items for long distances. This will allow you to double up on padding to help make sure they arrive safely. Just remember to add enough cushioning so the items don't move, shift, or touch any sides of the box.
Avoid Wrapping Too Tightly
When shipping fragile items, it can be tempting to wrap them very tightly to keep them secure. However, wrapping them too tightly adds unnecessary pressure and could cause them to break.
The same rule applies when wrapping your parcels: if you wrap them too tightly, the pressure could cause the sides to cave in. Be sure you are wrapping everything securely without using excessive pressure that could crush it.
Consider Insurance Options
If you're shipping heavy items that are valuable, such as antiques, china, or electronics, you may want to consider adding an insurance plan to your shipment.
Despite even the best efforts, packages can become damaged during the shipping process. This could be caused by extreme temperature conditions, rough handling, or similar occurrences.
Unfortunately, packages are also at risk of being stolen when they arrive at their destination. In the 2018 holiday season alone, nearly 26 million Americans reported packages being stolen. Insurance will protect you from these circumstances as well.
Picking up insurance for your package is typically affordable and can reimburse you if the items are lost or damaged. If you're worried about shipping something valuable, it could be a very worthy investment.
Track and Certify Your Package
Another thing to consider when shipping fragile items that are valuable or important is using a certified mailing service to ensure everything is delivered properly.
Certified mail will provide you with a complete track record of your shipment, including the date it was shipped, which facilities it enters, and confirmation of its delivery. If you choose this option, it will also require a signature upon delivery to confirm the package was received.
If you're concerned that your items will get lost or misdelivered during shipping, certified mail provides extra security to ensure they arrive safely to their destination. If you're shipping items of significant value or importance, this service is a great option to consider.
Final Thoughts
Shipping fragile items requires a certain level of care and caution, but it can be done if all the proper steps are observed. Now that you know all about shipping fragile items, you can be sure you're equipped to send out your package safely and securely.
For more information on getting your shipment certified, contact us today.